Des Peres MO. Pest Control
Now Servicing Your Neighborhood
Pest Control for Des Peres Mo.63131
STL Pest Control, is an independent exterminator and pest control company, has been serving Des Peres 63131 for over 28 years. Located at 2525 Hampton Ave St. Louis MO. 63139 we specialize in residential (HPC) service, providing our customers with the best products to eliminate their existing pest problems along with a continued Maintenance plan for ongoing protection of their family and property in Des Peres MO. We have seasoned state registered and State certified technicians that are always at the customer's disposal should a problem arise. Call us today at 314-833-6222.
We have been protecting our customers from the continued battle against subterranean termites since the company's existence (1989). We strive to remain current in the most innovative way to guard houses from termite infestation and structural damage. We use the most current and most effective techniques to protect you home. Our technicians have a combined 100 years of experience inspecting, trouble shooting and treating our customers' homes and businesses. The first inhabitants of Des Peres 63131 were the Cahokia, the Kaskaskia, the Michigamea, the Moingwena, and the Tamaroa tribes. The Osage Nation lived in the area around Des Peres 63131. The Osage were members of the Dhegiha Sioux group of tribes. This group also included the Ponca tribe, Quapaw tribe, Kansas tribe, and Omaha tribe.
Des Peres is thought to be the oldest white settlement in Missouri, founded about December 3, 1700 by some Kaskaskia Native Americans and French who had left the camp of the confederated Illinois tribes on the Illinois River. The settlement was called Des Peres, French for "The Fathers," and meant to honor the Spanish missionaries who settled there. This settlement was at the mouth of River des Peres and it is thought the first settlers found this region unhealthful, so moved across the Mississippi River to a prairie about 25 miles from the mouth of the Kaskaskia River. People of European descent began settling in Des Peres in the 1800s. By 1850, there were 75,000 people living in St. Louis. Des Peres was mainly settled by German immigrants and southerners from Virginia and the Carolinas who were drawn to the area by the farmland sold off by the United States government in 80-to-160-acre tracts.
Des Peres got its name from the River des Peres whose tributaries, Deer Creek and Two Mile Creek, ran through the town. The name Des Pères is a French term which means "of the Fathers". In 1834 a small church, the Des Peres Presbyterian Church, 38°37′22″N 90°25′12″W (Old Des Peres Church; Old Stone Church) is a historic church on Geyer Road in Frontenac, Missouri. It was started in 1834 and was added to the National Register in 1978. Mayor Rick Lahr has been Mayor of the city since 1998. In his tenure he is credited for transforming the city in to the premiere spot to live, work, and play, in St. Louis County.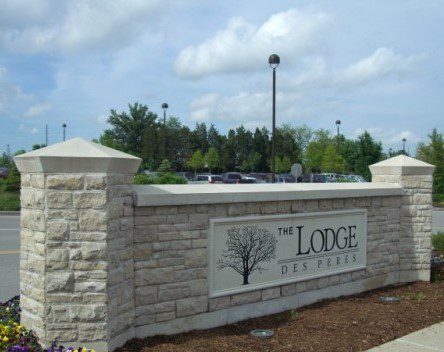 Residential Services
Total Home Pest Control
Bed Bug Treatments
Wildlife Management
& More
Commercial Services
General Pest Management
Industry Customized Solutions
Mosquito & Bird Control
& More