Manchester MO. Pest Control
Now Servicing Your Neighborhood
Pest Control for Manchester Mo. 63021
STL Pest Control is a local, family-owned and operated buisness serving the Manchester Mo areas with more than a combined knowledge base of over 100 years in the pest control industry controlling pests for your homes and businesses. We were founded in 1989 by Rick Isenmann of St. Louis MO. It was built on the values of prompt customer service at affordable pricing which resulted in a very fast growing company especially in Manchester 63021.
Today we are still a first generation company that has grown to be a leading provider of pest control services and products throughout the neighborhoods of Manchester 63021. We have several field service technicians who are dispatched same day to address all of your pest control needs.
We want you to like the service you receive. It is built into the very core of our company, and our customers notice it and give us the highest ratings possible. We are voted "Best Value" in the pest control industry while obtaining our 5 star ratings. We are reviewed on the BBB (A+) as an outstanding company with the highest ratings possible. Call us today at 314-833-6222.
All of our service technicians are licensed with the Missouri Department of Agriculture and receive yearly ongoing training and updates. Our technicians average over 25 years of experience. We have an Associate Certified Entomologist (ACE) at our disposal to properly identify any type of insect pest STL Pest Control is a proud member of NPMA.
Our goal is the complete satisfaction of our customers by solving pest problems in an environmentally responsible way. We offer a wide variety of pest control services using Integrated Pest Management techniques (IPM) when possible, tailored to your particular needs, whether it is a one-time application, or a regular preventative service program.
Manchester has a small town atmosphere with convenient access to the entire St. Louis metropolitan area, awaits you in the City of Manchester, Missouri. Manchester was named by an English settler after Manchester, England. The community known as Manchester is over 200 years old and is known for its high quality municipal services and superior schools. Please take a moment to explore our website and discover what makes Manchester, Missouri a city with "a proud past and a bright future!" Manchester has the bonds that link neighbors and neighborhoods into a cohesive community of caring, involved and dedicated citizens and has always been like that.
It is also about a quality of life based upon careful stewardship of the magnificent natural environment, and ensuring that this legacy is passed on to future generations as a result of planned, responsible, sustainable growth through citizen and business partnerships that respect the natural qualities of the land.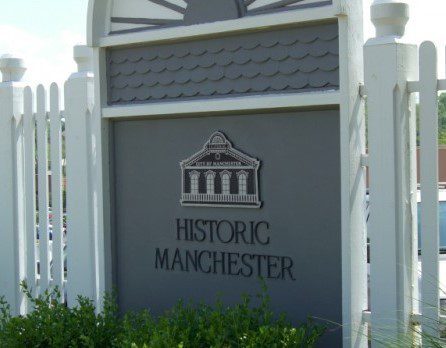 Residential Services
Total Home Pest Control
Bed Bug Treatments
Wildlife Management
& More
Commercial Services
General Pest Management
Industry Customized Solutions
Mosquito & Bird Control
& More