Olivette MO. Pest Control
Now Servicing Your Neighborhood
Pest Control for Olivette Mo. 63132
STL Pest Control is celebrating our 28th year and serving the Olivette 63132 area. We are a small, family owned and operated business. We realize there are many pest control companies to choose from. What separates us from the rest, is our unmatched desire to keep our customers satisfied. We do this by being as thorough as possible, and by listening to what our Olivette customers say. Our prices are very competitive and our service is one of a kind. We think of every customer as part of our family and treat them as such. We are known for the "Best Value" in the pest control industry.
STL Pest Control was started on March 1st 1989 by the current owner Rick Isenmann. Rick had worked for some of the major players in the St. Louis and Olivette 63132 areas for over 28 years of service. He then decided that he could better serve his loyal customers if he owned his own company. They had worked out of their home for many years in the past to establish them in the industry while building their customer base. So the rest is history now with an office staff and techs in the field they are one of the fastest growing pest control companies in the St. Louis and Olivette 63132 areas. Call us today at 314-833-6222.
Our highly trained team of professionals exceed state standards on continual training and educational courses. Rick also ensures that our staff is friendly, knowledgeable and trustworthy. In fact, we run extensive background checks, drug testing, driving records and other qualification checks.
Not only does our pest control company provide general pest control for homes and businesses, but we also offer:
Bed bug removal
Bat control
Fly control
Mosquito control
Rodent identification & control
Wildlife removal & trapping
Olivette was settled in the mid-19th century as a small farming community along an old Indian trail originally called the Bonhomme Road (now known as Old Bonhomme, which meets and essentially turns into Olive Boulevard). Olive Road is a ridge road and at one time served as a de facto boundary for housing segregation in outer St. Louis.
Olivette was incorporated in 1930 by combining the communities of Central, Tower Hill, Olive, and Stratmann. It was once called Central due to its centralized location along the Central Plank Road (again, now called Olive Boulevard). In fact, Price Road and Olive Boulevard intersect at the exact midpoint between the Port of St. Louis on the Mississippi River and Howell's Landing on the Missouri River. Central became the best stop for wagons to restock on their journey between the two stops. Olivette is home to the first brick schoolhouse in St. Louis County at the corner of Price and Old Bonhomme.
For the past 150 years, a schoolhouse has occupied this corner. Logos High School sits here now. Olivette is one of the communities in the county that still maintains its own municipal fire department as well as police department. Key roads through Olivette include Missouri Route 340 (Olive Boulevard), Price Road, Dielman Road, Old Bonhomme Road, and Interstate 170.
Olivette's neighbors include Overland and unincorporated St. Louis County to the north, Creve Coeur to the west, Ladue to the south, and University City to the east.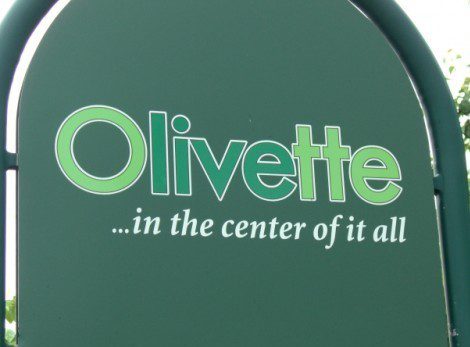 Residential Services
Total Home Pest Control
Bed Bug Treatments
Wildlife Management
& More
Commercial Services
General Pest Management
Industry Customized Solutions
Mosquito & Bird Control
& More