Town & Country MO. Pest Control
Now Servicing Your Neighborhood
Pest Control for Town & Country Mo. 63141
Are insects and rodents invading your home? Since 1989, STL Pest Control has served the Town & Country 63141 area and the St. Louis metro areas with a commitment to 100% customer satisfaction when it comes to our Residential Pest Control services. We are committed to providing top quality Certified Pest Control Technicians that meet or exceed the pest control industry's toughest standards, and provide an unmatched level of service and customer satisfaction in the Town & Country neighborhoods. Despite their small size, insects, rodents, and wildlife can have a big impact on your business and its bottom line. Incidents or sightings of pests pose serious health risks to your employees and customers, damage your property, lose you customers, and cost you in fines or business closure.
STL Pest Control has been providing guaranteed commercial pest control services for more than 28 years in Town & Country Mo. We incorporate the environmentally sensitive principles of Integrated Pest Management to create a customized program for you, to effectively manage and mitigate the pest issues in your facility. We are a member of the Greater St. Louis Pest Control Assoc as well as a member of the National Pest Management Association.
STL Pest Control services was built locally and remains a family-operated business to this day. When you call us, you're speaking to people who live, work and play in the greater St. Louis area. Like many of you, we've dealt with the Missouri pest population a long time. Our continuous training and education, coupled with our all-local operation, makes us uniquely qualified to serve you best. Why is STL Pest Control the best Town and Country 63141 pest control company? Quality Assurance Oversight on every job they perform on a daily basis. Call us today at 314-833-6222.
Not only does our pest control company provide general pest control for homes and businesses, but we also offer:
Bed bug removal
Bird control
Bat control
Fly control
Mosquito control
Rodent identification & control
Termite control
Wildlife removal & trapping
Town and Country is a suburb in west St. Louis County, Missouri, United States, with a population of 10,815 as of the 2010 census. Town and Country has the highest median household income ($134,387 in 2009) of any city in Missouri with population over 10,000 and also has one of the highest median incomes of any city in the United States. Town and Country was incorporated in 1950 as a village, and re-incorporated as a fourth-class city 25 years later. The city is a suburb of St. Louis and is home to Bellerive Country Club, which hosted the 1992 PGA Championship and 1965 U.S. Open.
Originally, it was primarily made up of large residential lots. The community first incorporated in 1950 as a village. Town & Country incorporation and establishment of a combination Public Safety Department providing three firefighters and one police officer on duty was to provide lower fire insurance rates for residents. The Village changed to city status in 1974 in an effort to increase property taxes. The maximum "Village" tax rate could no longer sustain the modest city government. In 1983 annexation of a large area to the west more than doubled the size of the city. This caused the city to maintain a police department and contract fire and EMS service to a neighboring fire district.
Town and Country original country charm of larger lots with white fences and grazing horses is hard to find, however there are a few exceptions. There are several large tracts of land that remain undeveloped. Town and Country offers a quiet, restful, green residential landscape, in contrast to the more intensely developed areas typical of St. Louis County. There are relatively few commercial development areas. The predominant commercial locations tend to be at the periphery of the city boundaries along the regional arterials, and/or at the intersections of the major roads. Most of the architecture of local business follows strict zoning laws.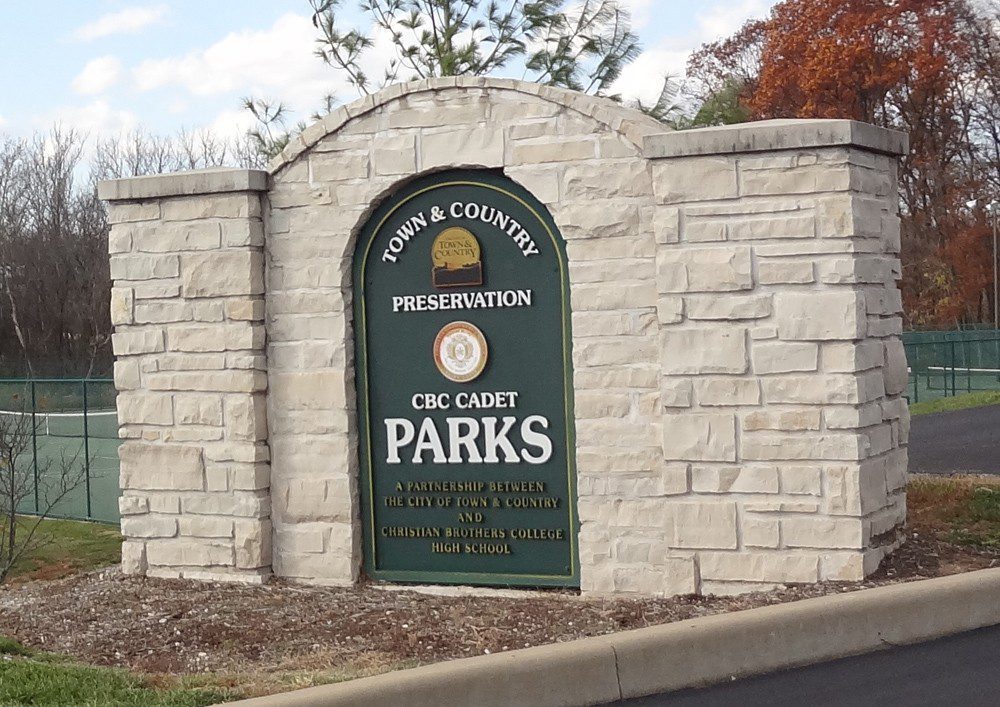 Residential Services
Total Home Pest Control
Bed Bug Treatments
Wildlife Management
& More
Commercial Services
General Pest Management
Industry Customized Solutions
Mosquito & Bird Control
& More