Webster Groves MO. Pest COntrol
Now Servicing Your Neighborhood
Pest Control for Webster Groves Mo. 63119
Since our founding in 1989, STL Pest Control has established a reputation of excellence with metro St. Louis and Webster Groves 63119 homeowners across a wide array of services. As a family owned business, we operate with honesty and integrity, always striving to provide complete customer satisfaction. We know that our reputation in Webster Groves Mo. is by far, our most valuable asset and we always run our business with that in mind.
STL Pest Control takes an all-encompassing approach to our business model. From Ants and Spiders, to ridding your home of termites to getting a squirrel from your attic, one of our professionals can help! When it comes to your home, trust the one company who can take care of a wide range of your home service needs for Webster Groves.
Don't think you're protected from the insect menace; pest control is a major concern for residents of St. Louis and Webster Groves 63119. Far from being just disgusting and annoying, pests like termites, cockroaches, ants and mosquitos can be harmful to homeowners. The longer you wait to call a professional exterminator, the longer these pests may pose a health risk to your family from the diseases they carry. Contact your local STL Pest technician for your pest control service to get a solution tailored to your specific problem. No matter the size of your infestation, we can control and eliminate the problem. Call us today at 314-833-6222.
Webster Groves is an inner-ring suburb of St. Louis in St. Louis County, Missouri, United States. The population was 22,995 at the 2010 census. The city is named after New England politician Daniel Webster. Webster Groves is one of the more affluent communities in Missouri, ranking 41st in per-capita income. In 2008, it was ranked #9 in Family Circle Magazine's list of the "10 Best Cities for Families in America. The city is home to the main campus of Webster University. Webster Groves is adjacent on the east by Shrewsbury, on the north by Maplewood, Brentwood and Rock Hill, on the west by Glendale, Oakland, and Crestwood, and on the south by Affton and Marlborough.
Webster Groves is approximately 2 miles west of the St. Louis city limits, and 10 miles southwest of downtown St. Louis, in an area known to fur trappers and Missouri, Osage and Dakota Indians, until 1802, as the "Dry Ridge". In the early 19th century, this region, once a part of the Louisiana Territory, was changing from Spanish to French ownership, and a system of land grants was inaugurated to promote immigration. During the early period of Spanish rule, officials gave land to settlers as a check against the English. As part of this program, in 1802, Grégoire Sarpy was granted 6,002 acres by Charles de Hault Delassus, the last Spanish lieutenant governor of the Illinois Country. The land grant covered the major area now known as Webster Groves.
Webster Groves' location on the Pacific Railroad line led to its development as a suburb. In the late 19th century, overcrowding, congestion, and unhealthy conditions in St. Louis prompted urban residents to leave the city for quieter, safer surroundings. In 1892 the developers of Webster Park, an early housing subdivision, promoted the new community as the "Queen of the Suburbs", offering residents superb housing options in a country-like atmosphere, as well as a swift commute to downtown St. Louis jobs. The first public school in the community was Douglass Elementary School, founded as a separate but equal school for African-American children in the post-Civil War black community in North Webster. In the 1920s, the school grew into Douglass High School, the only high school in St. Louis County for black students. The school operated until 1956, when the U.S. Supreme Court required desegregation.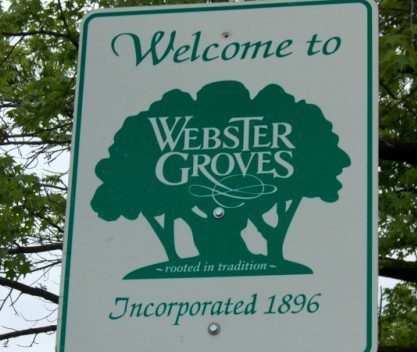 Residential Services
Total Home Pest Control
Bed Bug Treatments
Wildlife Management
& More
Commercial Services
General Pest Management
Industry Customized Solutions
Mosquito & Bird Control
& More